M10TEK News and Webinars
Latest news and webinars from M10TEK
Why Archive Your Data?
SAP databases typically grow 20%-30% per year. Here is a sneak peek at why data archiving is essential for you. Learn more at our upcoming webinar with DATAVARD on September 17th!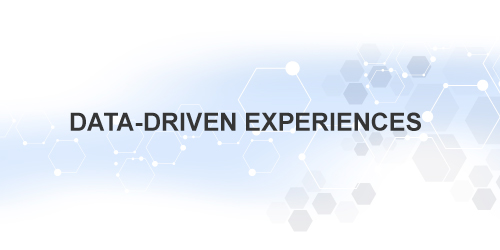 Data-driven experiences
Real-time insight into data can help small and midsize organizations meet strategic priorities, remain competitive against larger rivals and digital start-ups, and improve experiences for both customers and employees. In this M10TEK blog post we explore an Oxford Economics and SAP surveyed 2,000 executives from small and midsize organizations about their progress toward updating their technology and processes to better understand and serve customers and employees. The results show that executives tend to understand the strategic importance of data and
Join The SAP S/4 Hana Movement.
Any database vendor can make things faster by running processes in memory. SAP HANA software applies its speed to a simpler data model, eliminating redundancies that are common in application design. As a result, you run transactions and analytics from the same data model without having to separate OLTP and OLAP. In this M10TEK blog post we list considerations when determining your transition path to S/4 Hana.
M10TEK | Concorn
At TechEd 2019, Jim Rosenberger spoke with William Perez of Concorn. William Introduced Concorn Snow Adapter 1.0 which is full integration between SAP Solution Manager and ServiceNow.
M10TEK | TechEd 2019
On September 24th. 2019, M10TEK joined thousands of SAP users and experts for four days of learning and innovation. Jim Rosenberger, President of M10TEK, spent time speaking with many different experts in specific areas of the SAP ecosystem.
M10TEK | EMOTIVE 
At TechEd 2019, M10TEK was fortunate to speak with Olivier Oullier, who is the President of Emotive. EMOTIV offers a complete neurotechnology ecosystem powered by scientifically validated ultra-portable EEG Brainwear®, an intuitive software suite, secure cloud computing, and machine learning.
M10TEK | Xiting
M10TEK The Premier SAP Talent Agency is uniquely positioned to meet with some of the top talents in the SAP ecosystem. In this top talent interview, Jim Rosenberger spoke with Michael Kummer of Xiting. 
M10TEK | Durango Blues Train
M10TEK sponsored the Durango and Silverton Narrow Gauge Railroad's annual Blues Train. This was a fun event for M10TEK and friends to enjoy some great music and beautiful views.
M10TEK |  Lady Gaga | SAPPHIRE 2019
Lady Gaga brought her ENIGMA show to the Amway Center in Orlando, Florida on Thursday night. The show was part of the 2019 SAPPHIRE NOW keynote event, organized by SAP, a multinational corporation that develops enterprise software to manage business operations and customised relations.
M10TEK | SAPPHIRE 2019
In April 2019, M10TEK joined the nearly 40,000 attendees and vendors at SAPPHIRE. This video is a short overview by Jim Rosenberger (President & Managing Director) of what he learned at this year's show, and the overall position of M10TEK in the diverse SAP indus
Top Talent Interview | Greg Hocamp
At SAPPHIRE 2019, Jim Rosenberger sat down with Greg Hocamp of Qellus. Greg spoke with Jim about Vendor Invoice Management and Extended ECM. 
Top Talent Interview | Steve Bailey
Steve Bailey is an SVP at Crosstek. Steve Bailey sat down with Jim Rosenberger at SAPPHIRE 2019 to talk about S4 Migration.